So let me preface this blog by saying I am a DIE HARD Patriots fan with Ravens hatred going back years. @monti was a Ravens fan in high school and hated the Patriots because the "Ravens are so good in madden". Now, he rides so proudly on that Patriots train that it makes me want to puke. I'd also like to mention that Lamar Jackson is the QB for the 6-2 soon to be a fantasy football champion squad Belichick Yourself. That all being said, I can't help but root for this Ravens squad.
AND THAT MAKES ME VIOLENTLY SICK TO MY STOMACH.
Of course, I want the Patriots to run the tables and win their 7th Super Bowl. Yes, I want the Patriots to win over the Ravens this Sunday….but as I watch more Ravens games (due to Lamar being my fantasy QB) I can't help but like what I see.
They've got that old school Ravens swagger. The mentality that they can hang with anyone, so long as Lamar doesn't shit the bed. I've been very impressed with what I've seen out of the young QB; he may not be the most accurate, but damn he is exciting. His running ability is something we haven't seen since prime Mike Vick (before he decided to murder dogs and go to jail). They have a top-5 offense with Lamar and Mark Ingram II leading the way. The defense isn't the Ravens defense of old, but it's not totally shit. They are pretty good against the run, but middle of the road against the pass. After giving up 40 POINTS IN A LOSS TO THE CLEVELAND BROWNS, who I'm not sure have really nailed down this whole "football" thing, they have settled back down to Earth by allowing less than 20 points to their last two opponents.
I love the attitude of Lamar Jackson, especially when dealing with people who only think he can run. He doesn't have the most accurate arm in the league, but he is more than just a glorified RB. The guy has a game where he throws for 5 TD and goes in on his critics. Gotta love that confident swagger.
I wanted the Patriots to draft him with their first-round pick and let him sit behind the GOAT for a year or two because I saw what an athlete he is and that all he needed was a little guidance. Instead, they took Sony Michel who had a great rookie postseason and looks like dog-shit this year. Lamar went one pick later, #32 overall.
Sigh. What could have been…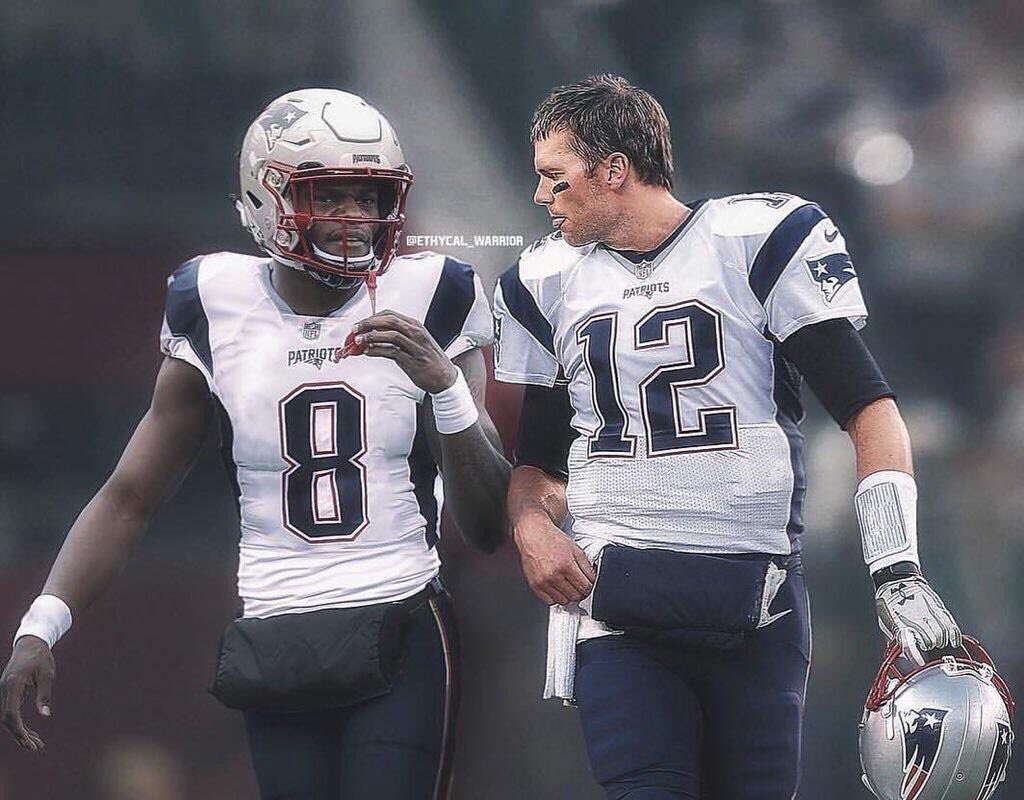 The good thing for Lamar is the Ravens needed a QB fast because Joe Flacco quickly turned into a pumpkin and can't throw the football anymore. So, enter the Lamar era. It's been exciting and dramatic. Lamar has shown he belongs in this league and he is capable of winning.
So good luck Lamar, see you Sunday and hopefully in December. Sorry you're about to run into the freight train of the Patriots D. Don't get too scared of the Boogeymen.